Craft CMS Developers
Your Craft CMS
Development Partners
We're experienced Craft CMS developers. As members of the Craft Partner Network, we have proven our breadth of experience, depth of knowledge and professional approach.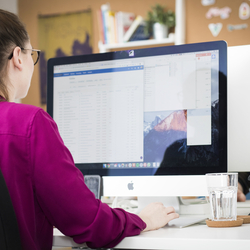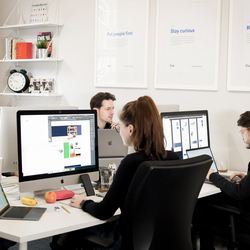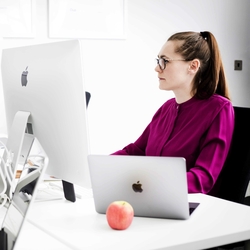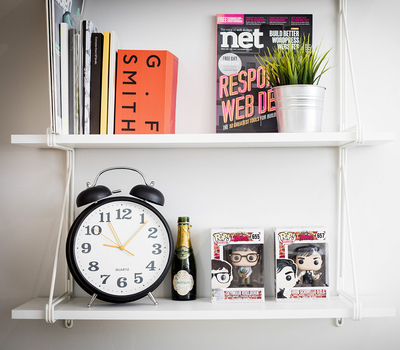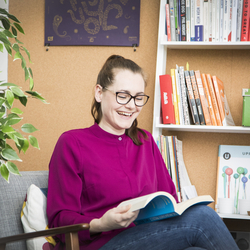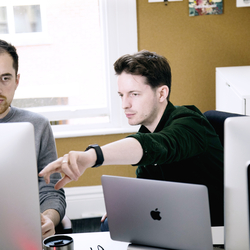 <!doctype html>
<html lang="en">
    <head>
        <meta charset="utf-8">
        <meta http-equiv="x-ua-compatible" content="ie=edge">
        <meta name="viewport" content="width=device-width, initial-scale=1, shrink-to-fit=no">
        <meta name="csrf-token" content="6w-pY01j5CKECf-AG8P230NrciBA7ZuBtpfKaTFA4NmHL_8c-OYPHdp26hB7MYlj_GzGx1P1mZMgDiFuCL7tzcT1gBNWJKO92GGpb5CePEg=">
        
        <link rel="apple-touch-icon" sizes="57x57" href="http://clubstudio.test/img/meta/apple-touch-icon-57x57.png">
        <link rel="apple-touch-icon" sizes="60x60" href="http://clubstudio.test/img/meta/apple-touch-icon-60x60.png">
        <link rel="apple-touch-icon" sizes="72x72" href="http://clubstudio.test/img/meta/apple-touch-icon-72x72.png">
        <link rel="apple-touch-icon" sizes="76x76" href="http://clubstudio.test/img/meta/apple-touch-icon-76x76.png">
        <link rel="apple-touch-icon" sizes="114x114" href="http://clubstudio.test/img/meta/apple-touch-icon-114x114.png">
        <link rel="apple-touch-icon" sizes="120x120" href="http://clubstudio.test/img/meta/apple-touch-icon-120x120.png">
        <link rel="apple-touch-icon" sizes="144x144" href="http://clubstudio.test/img/meta/apple-touch-icon-144x144.png">
        <link rel="apple-touch-icon" sizes="152x152" href="http://clubstudio.test/img/meta/apple-touch-icon-152x152.png">
        <link rel="apple-touch-icon" sizes="180x180" href="http://clubstudio.test/img/meta/apple-touch-icon-180x180.png">

        <meta name="apple-mobile-web-app-capable" content="yes">
        <meta name="apple-mobile-web-app-status-bar-style" content="black-translucent">
        <meta name="apple-mobile-web-app-title" content="Club Studio">

        <meta name="msapplication-TileColor" content="#ffffff">
        <meta name="msapplication-TileImage" content="http://clubstudio.test/img/meta/mstile-144x144.png">
        <meta name="msapplication-config" content="http://clubstudio.test/browserconfig.xml">

        <meta name="theme-color" content="#ffffff">

        <link rel="manifest" href="http://clubstudio.test/site.webmanifest">

        <link rel="icon" type="image/png" sizes="32x32" href="http://clubstudio.test/img/meta/favicon-32x32.png">
        <link rel="icon" type="image/png" sizes="16x16" href="http://clubstudio.test/img/meta/favicon-16x16.png">

        <link rel="mask-icon" href="http://clubstudio.test/img/meta/safari-pinned-tab.svg" color="#202C42">
            
        <link rel="stylesheet" href="https://cdn.jsdelivr.net/npm/@xz/[email protected]/serve/plus-jakarta-display.min.css"> 
        <link rel="stylesheet" href="http://clubstudio.test/css/main.css?id=7a13177406bf96eb59cd" media="all">
        <noscript><link rel="stylesheet" href="http://clubstudio.test/css/main.css?id=7a13177406bf96eb59cd"></noscript>
        
        <link rel="preconnect" href="https://unpkg.com">
        <link rel="stylesheet" href="https://unpkg.com/[email protected]/dist/aos.css" media="print" onload="this.media='all'; this.onload=null;">
        <noscript><link rel="stylesheet" href="https://unpkg.com/[email protected]/dist/aos.css"></noscript>

        <script src="https://cdn.jsdelivr.net/gh/alpinejs/[email protected]/dist/alpine.js" defer></script>
        
        <title>Craft CMS Development | Club Studio – Purpose-first® Digital Solutions</title><meta name="generator" content="SEOmatic">
        
        <meta name="description" content="Club helps ambitious businesses use the power of purpose to connect with their audience and inspire them into action.">
        <meta name="referrer" content="no-referrer-when-downgrade">
        <meta name="robots" content="all">
        
        <meta content="192223870929779" property="fb:profile_id">
        <meta content="1826999577551662" property="fb:app_id">
        <meta content="en_GB" property="og:locale">
        <meta content="Club Studio" property="og:site_name">
        <meta content="website" property="og:type">
        <meta content="http://clubstudio.test/craft-cms" property="og:url">
        <meta content="Craft CMS Development | Club Studio – Purpose-first® Digital Solutions" property="og:title">
        <meta content="Club helps ambitious businesses use the power of purpose to connect with their audience and inspire them into action." property="og:description">
        <meta content="https://vimeo.com/clubstudioltd" property="og:see_also">
        <meta content="https://github.com/clubstudioltd" property="og:see_also">
        <meta content="https://www.instagram.com/clubstudioltd" property="og:see_also">
        <meta content="https://www.youtube.com/channel/UC7KmF_awNLxjFJ6jfabQaOQ" property="og:see_also">
        <meta content="https://www.linkedin.com/company/club" property="og:see_also">
        <meta content="https://www.facebook.com/ClubStudioLtd" property="og:see_also">
        <meta content="https://twitter.com/clubstudioltd" property="og:see_also">
        
        <meta name="twitter:card" content="summary_large_image">
        <meta name="twitter:site" content="@clubstudioltd">
        <meta name="twitter:creator" content="@clubstudioltd">
        <meta name="twitter:title" content="Craft CMS Development | Club Studio – Purpose-first® Digital Solutions">
        <meta name="twitter:description" content="Club helps ambitious businesses use the power of purpose to connect with their audience and inspire them into action.">
        <meta name="google-site-verification" content="wk5LKXw-Ygd9r6ktHfJunorB-FWzPFQPPXrrIGuNBjk">
        <meta name="msvalidate.01" content="371443C1ABFD3B8A68A425C98911ED10">
        <meta name="p:domain_verify" content="0c1a750f935fb69b7ee09a4c9d5a8e06">
        
        <link href="http://clubstudio.test/craft-cms" rel="canonical">
        <link href="http://clubstudio.test" rel="home">
        <link type="text/plain" href="http://clubstudio.test/humans.txt" rel="author">
    </head>
    <body 
        x-data="{ 
            showNavigation: false 
        }"
        x-bind:class="{ 
            'navigation-open': showNavigation 
        }"
        @keydown.escape="showNavigation = false"
        class="font-sans sm:text-lg text-black "
    >
        <noscript>
            <div class="fixed top-0 left-0 z-50 w-full px-4 py-2 bg-black text-white text-sm text-center">Our website works best when you have JavaScript enabled.</div>
        </noscript>
        <div class="overlay lg:hidden"></div>

        <div class="fixed top-0 left-0 py-2 px-2 text-xs text-center text-white bg-black z-50 pointer-events-none">
            <div class="block sm:hidden">BASE</div>
            <div class="hidden sm:block md:hidden">SM</div>
            <div class="hidden md:block lg:hidden">MD</div>
            <div class="hidden lg:block xl:hidden">LG</div>
            <div class="hidden xl:block">XL</div>
        </div>

    </body>
</html>
        
    
Craft CMS Development Services
Are you looking for a reliable Craft CMS developer for your next project?
We have extensive experience building websites, both big and small, with Craft CMS.
Whether you're looking to develop a new online experience, migrate an existing website or need help and support, we're here for you.
Craft CMS is content management at its finest
Craft CMS allows us to build a content management experience that perfectly aligns with your content strategy. It provides a really solid and secure foundation for your website that, with the right planning, can be set up in a way that's truly intuitive to use.
Custom Fields
Every field within your admin area can be tailored to your content's needs. There are 19 built-in field types and more available through third-party plugins.
Section Types
Craft's Single, Channel and Structure section types allow your content to be managed differently depending on its use case.
Relations
Craft makes linking related content a breeze—create relationships between entries, categories, tags, assets, users.
Categories & Tags
Got lots of content? No problem! Craft's built-in category and tags support are there to help you keep your content organised and accessible.
Multi-Site
Multi-Site allows you to manage the content for multiple related websites from a single Craft installation.
Localisation
Need to deliver content in multiple languages or to different territories? With Craft, you can localise your site content—from URLs to field values.
We very much believe that our new website will enable us to achieve our business goals. The transition from the old site to the new was smoother than we could ever have hoped for.

–

Simon Curran

, UKDP Solutions
You're in good company
Craft's flexibility has made it the CMS of choice for leading global brands, spanning a range of industries from Consumer Products and Education to News and Non-profits.
Technologies & Integrations
Craft CMS pairs with the latest services & technologies
Craft's flexibility isn't limited to its first-party features. It also has a vibrant plugin ecosystem that allows it to integrate with a variety of third-party tools and services.
Supporting the Craft CMS community
We're active members in the Craft community and have organised Craft CMS Manchester—a bi-monthly meetup in Manchester, UK—since 2016. It's a friendly, informal get-together to chat Craft CMS and related topics.
Ready to talk?
Looking for a Craft CMS developer?